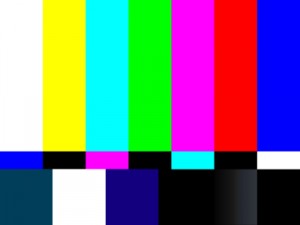 Woke up this morning and see that CNN.com has a front page story on the digital tv switchover.
They mention the February 17th, 2009 switchover date and discuss the impact this will have on over-the-air TV viewers like us.   The article confirms many of the things we have been blogging about over the past year, including better picture, more channels and the ability to access HD content for free.
They mention how some people in remote areas may have problems with reception with standard antennas but discuss how broadcasters will attempt to boost digital signals starting on the transition day.
It's a good solid article and tells people how to get the $40 government coupons and check availability.
And perhaps the most important point, they stress that broadcasters are already transmitting digital signals today and that there is no need to wait until the 2/17/09 to get ready for the switchover.
Our advice? If you are currently using broadcast TV, or are even considering canceling cable tv, take a minute and request a free $40 coupon from the government before they run out.   Then pickup an entry level digital converter box and test out your reception before the actual switchover takes place.   This will give you time to finetune things in advance of the changeover.